surveying services for development projects since 1999
Summit Surveying, Inc. provides professional land surveying services effectively and efficiently in East Texas and throughout the State of Texas. Our clients are accustomed to the timely response and quality of service provided by Summit. Our clients include corporations, developers, engineers, architects and contractors based in Texas and other parts of the United States. Summit Surveying, Inc. (Summit), began business operations on February 1, 1999, but the experience which benefits the clients of Summit extends back many years. Employees of Summit have provided surveying services for development projects since 1981 while employed by a local civil engineering firm. In addition to clients associated with private development, Summit provides surveying services for design of public transportation (TxDOT) and city municipal projects. We have worked with the City of Tyler and numerous other municipalities on several street, utility, drainage and right of way projects.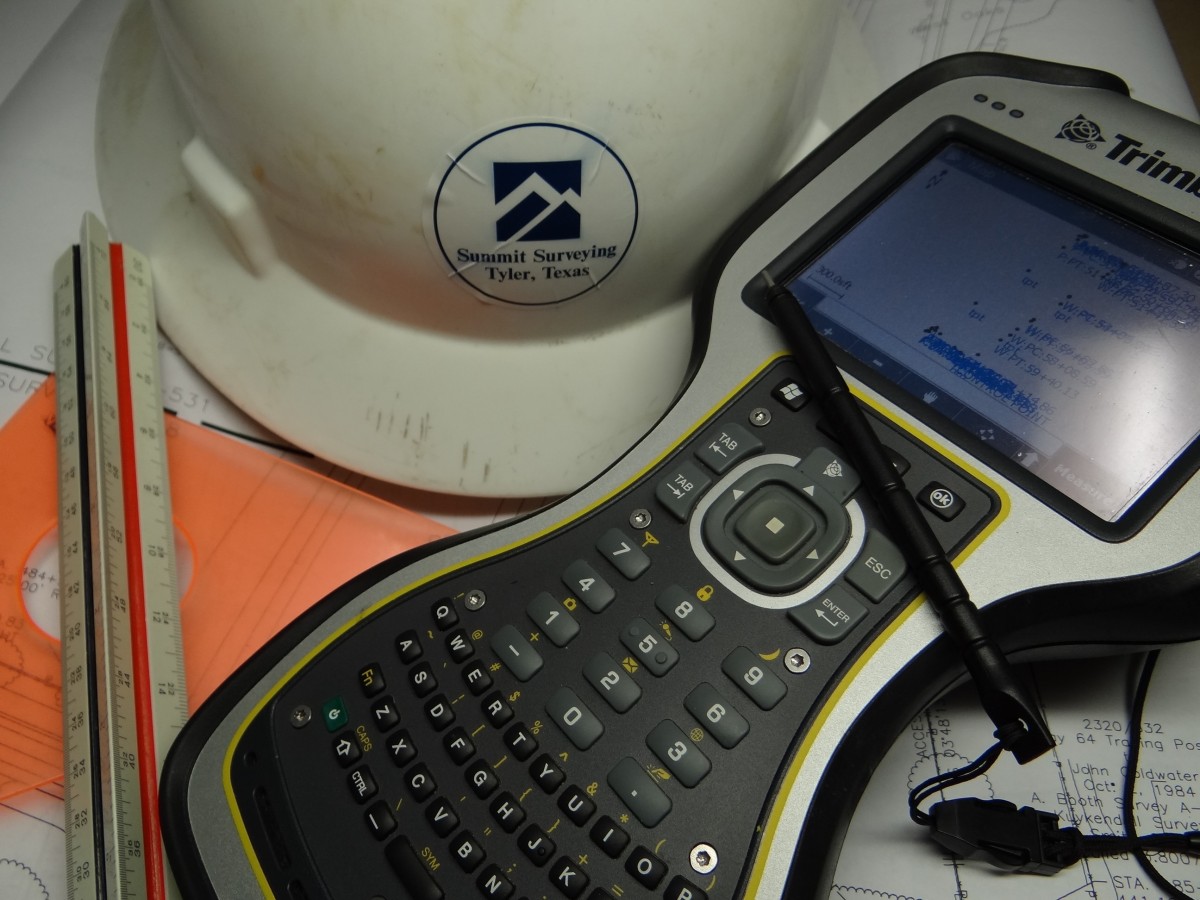 PRESIDENT
JOE W. CLARK, RPLS
jclark@summit-surveying.com

Mr. Clark has been a Registered Professional Land Surveyor (RPLS) since 1986. He began his surveying career in 1980, where his early experience was primarily in surveying related to the oil and gas industry and later became involved in surveying services associated with civil engineers and architects.

Mr. Clark's workload is associated with commercial development projects, particularly where surveying services involving topography surveys, earthwork quantities, land title surveys, land descriptions and record or final plats are needed. As with all employees of Summit Surveying, Inc., his primary goal is customer satisfaction in regard to product quality and delivery schedule.
VICE PRESIDENT
MONTY NIXON, RPLS
mnixon@summit-surveying.com
Mr. Nixon is a Registered Professional Land Surveyor (RPLS) in the State of Texas. Over the years, he has developed superior supervisory skills in regard to the field crew personnel, technical expertise in field operations and office production, and an effective working relationship with clients associated with large commercial and retail development.
A significant aspect of Mr. Nixon's experience is his involvement with transportation projects for TxDOT. Mr. Nixon is the designated Project Manager on TxDOT projects. He has developed a good working relationship with TxDOT employees and with contracted design engineers associated with the surveying services provided by Summit Surveying, Inc., on transportation projects. He is very knowledgeable about client requirements and expectations. This has been a key factor in a relationship with TxDOT, which started in 1986.
SENIOR SURVEY TECHNICIAN/CONSTRUCTION MANAGER
ANDY URBAN
aurban@summit-surveying.com
Mr. Urban is a Senior Survey Technician and CAD manager. He attended Stephen F. Austin University, Austin Community College, and The University of Texas in Austin and is certified in both GPS Real Time Kinematic and GPS Static Post Processing. He has over 18 years' experience rising through the ranks of rodman, party chief, technician, land researcher, and GPS.
His duties include managing, planning, and maintaining quality control over construction layout services including large and small commercial construction projects. Other projects he oversees include roadway construction as well as our work with the Tyler District / North Region of TxDOT and NETRMA (North East Texas Regional Mobility Authority).
Mr. Urban is responsible for managing TxDOT right-of-way, GPS control monument data sheets, photogrammetric control establishment projects, and record research.